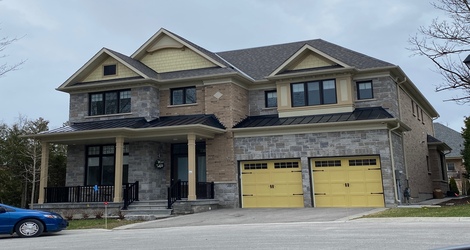 Everyone needs a home at one or another time in their life. One can easily buy a pre-built home offered at some price along with the basic amenities required to be present in every home. However, it is also the desire of every person to own a home of a type that they want, equipped with the facilities of their choice, and the walls, floors, and ceilings done as per their wishes. As a construction company we, RHH Execution, provide custom homes as per the needs of our clients.
Building You the Home of Your Dreams
We, at R.H.H. Execution, have a number of alliances with different subcontractors to ease out the job of providing a home that you desire. These sub-contractors are reputed for their work and are managed by R.H.H. Execution. R.H.H. Execution takes the responsibility of the entire project that you submitted to us.
To provide you the home of your dreams, we start by getting all the professionals i.e. designers, architects, finishers, and installers into a single expert team. All our team members are proven experts having shown their skills in earlier projects as well. Our aim is to reduce the responsibility off your shoulders.
To accomplish your dream, we communicate with the sub-contractors at each step of the project thereby ensuring the project is running on schedule. We also provide the status of the project to you at any time you desire to know it. Finally, we also provide the project completion date to you along with a timeline.
Call Us To Get A Free Service Estimate!